Remembering Gretchen Zachary
My mom left us to go be with Jesus 10 years ago today.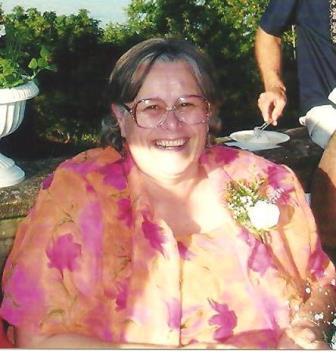 For those of you who first connected with Real Hope for Haiti in the last several years, I am very sorry you were not able to know my mother. Pick any superlative you'd like and put it in front of wife, mother, sister, friend, mentor, missionary, or nurse. She was so many things to so many people. I marvel that even now, 10 years after her physical death, we still have people in the United States (and in Haiti) talk to us about her impact on their life. And it isn't an "I understand your pain and am sorry for your loss" sort of politeness. It is more of a "I feel our pain and am sorry for our loss" because Gretchen/ Madame Zach meant so very much to them as well. Mom impacted those she met on the deepest levels and in the most meaningful ways.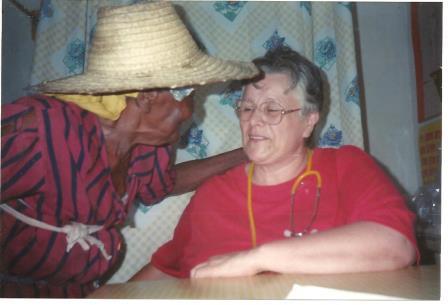 In Matthew 25 it says, at the time of judgement, the King will say to the righteous, "For I was hungry, and you gave Me something to eat; I was thirsty, and you gave Mesomething to drink; I was a stranger, and you invited Me in;  naked, and you clothed Me; I was sick, and you visited Me; I was in prison, and you came to Me." After the King says this, they righteous reply as though they are shocked, asking when they did this. I'd like to think that this wouldn't surprise my mom. She's be like, "Yeah, I thought that was you! I was looking for you." 
See, the thing about my mom is that she was utterly convinced every person bore the image of God, and as such, each individual deserved respect, dignity, mercy, and love. The empathy she possessed allowed her to be laser-focused in identifying those hurting and delivering timely compassion through Gospel-saturated words and acts of service. My mom had a knack of being present at the lowest point/ toughest time in other people's lives. It was providential, either God crossing her path with theirs or simply God hardwiring my mom in such a way that she recognized when people were in a battle. And when she saw a person struggling she would never roll her eyes and walk away, but rather, she would roll up her sleeves and mix it up in the nitty-gritty. Patient as she worked, humming songs to the Lord, she did all she did with joy, as unto the Lord.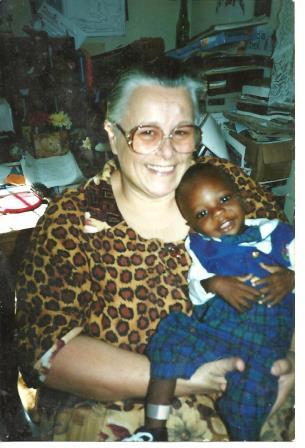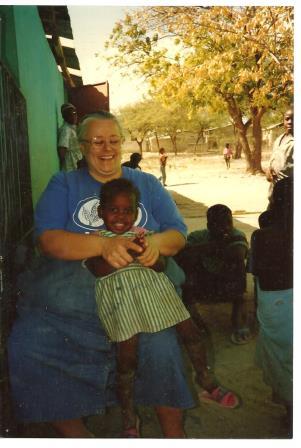 Proverbs 16:24 says, "Kind words are like honeycomb, sweet to the soul and healing to the bones." If you were ever a patient at the clinic, if you were ever a supporter who received a thank you note, if you were ever befriended by her, you don't need for me to explain how this verse connects with my mom. By the grace of God she was able to heal many sick bodies with her skills as a nurse. Also, by the grace of God, she was able to be used of God to help heal many broken hearts.
Certainly, I want to acknowledge that what fueled my mom was a passion for Jesus Christ and a relentless desire to share the love of God that had been shed abroad in her own heart. She would credit her own mother and father for who she became as an adult. She would express gratefulness for her two sisters and brother, hear aunts and uncles for loving her as they did. She would thank many people like Opal Cook, Helen Hawkins, and Debbie Martin who helped her along early in her faith journey. She would express her thankfulness for Pastor Brad Brizendine teaching her the Word of God and the power of the Spirit and allowing her the opportunity to serve the church and develop her gifts. She would would give a big ole' "Hallelujah!" to my dad for fanning the flame of God in her heart, encouraging her to pursue God with all she had and being willing to literally sell everything they owned and dedicate their lives to serving the poor. She would say how thrilled she was that her two daughters chose to obey God as He led them to serve the underserved in Haiti alongside her each day. She would say how much delight and satisfaction it gave her to share life with her grandsons. She would make sure you knew how very much the people of Haiti had taught her. She would point to God above and acknowledge that each of these wonderful gifts came from the Father above and she treasured them all.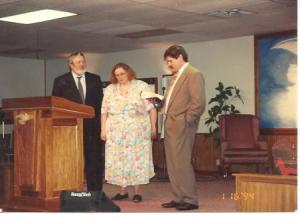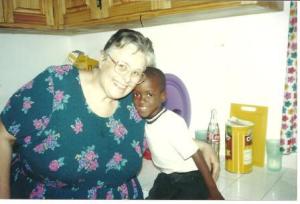 She rests now in the presence of the Father above, for which I am grateful. Real Hope for Haiti's purpose is "to share hope for this life and the life to come." We are a distinctly Christian organization who believe in the hope that extends beyond this life. Often as a young person, I considered the power of the blood of Christ and His work on the Cross. I knew the Resurrection indicated that Christ had defeated death, but in my youth, being forgiven for my sins was kind of the whole deal. Death had not come near my door before my mom died. When she died I was saddened. Sadness gave birth to despair. I remember sitting on a bus stop bench in New Orleans about a month after my mom had died and pulling out my Bible and reading 1 Corinthians 15. This chapter discusses the Resurrection of Christ and its implications for believers. God not only forgives our past but provides hope for our future. My hopeless turned back to hope on the bench that day. Thanks be to God forever. God doesn't just deliver us from a past but her prepares for us a future.
Since then, whenever I miss my mom too much for words, I find myself back in 1 Corinthians 15 and peace comes like a river. Kind of cool that the chapter ends with a verse that describes my mom in a nutshell, "Therefore, be steadfast, immovable, always abounding in the work of the Lord, knowing that in the Lord your labor is not in vain."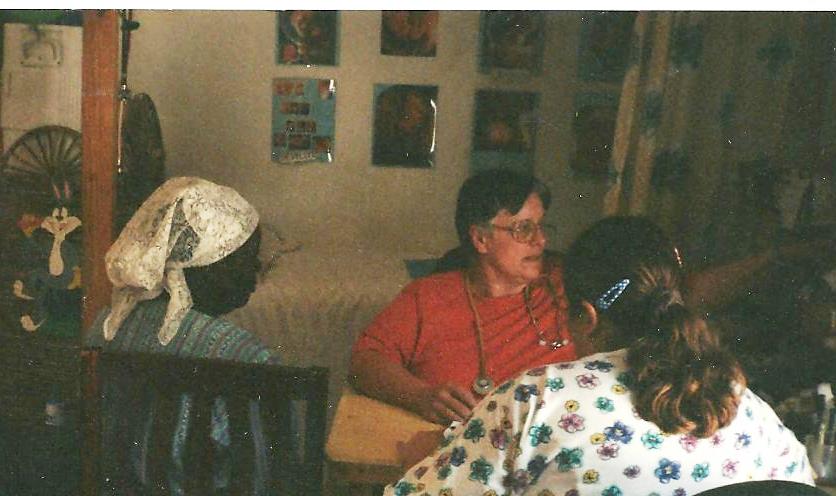 My challenge to you on this day is to take 1 minute out of your day to think about someone who had helped you achieve your dream, helped to make you who you are, and after thinking about them for 1 minute, take time to call them and let them know how very much they mean to you. And if they are no longer with us, then take a minute to pray and thank God for that person and how He used them powerfully in your life.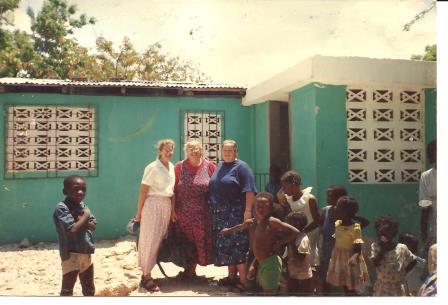 Feel gratefulness in your gut today, because for it to be more than a fleeting or passing gratefulness, it has to be deep down inside you, giving you that good type of weightiness that grounds you. That is the type of gratefulness my mom had that energized her to work as diligently as she did. The type of gratefulness that lingers so long and hard that a feeling turns into an action. I am very proud my dad and my sisters have continued the clinic work that my mom started years ago, and I look forward to joining them soon. They have persevered over the years the same way my mom did: one foot in front of the other, day by day, eyes on the King.
***Thank you for taking the time to read this post about someone dear to our hearts. I am rewarding you with some pictures of my dad when he was younger and Lori and Licia when they were children.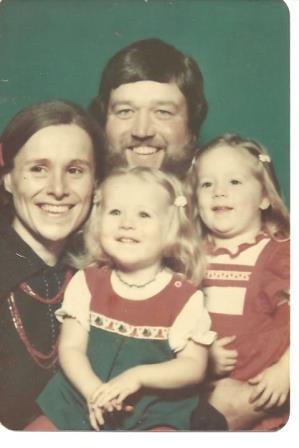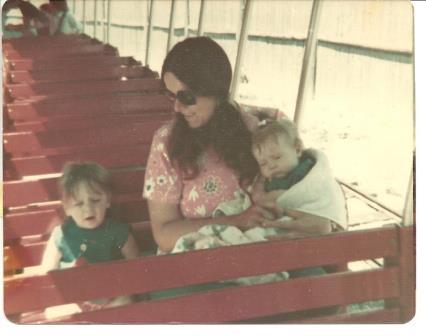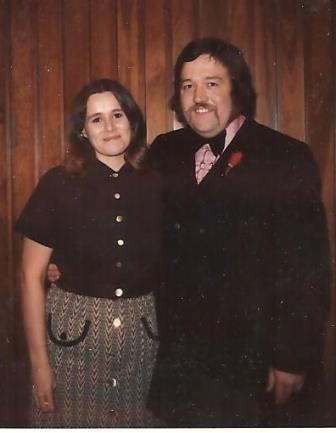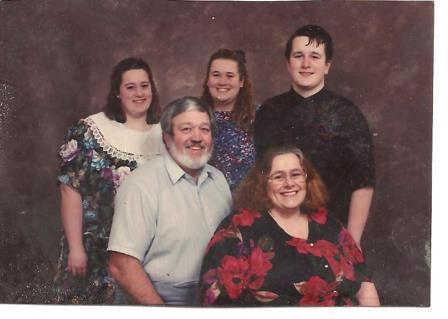 One more story that always reminds me of mom occurred in Haiti back in 1999. We use a missionary flight service called Agape Flights. They have a central office located in Port-au-Prince that is opened 1 day per week. My mom loved to mail out letters and received letters. She was ill one day and I set out on public transportation to get the mail for her. I rode on a tap-tap to the office. Along with some letters that day were some small boxes, so I grabbed a mailbag and loaded it up. I hopped on the back of a small dump truck and rode it up to our house at the time. I was hot and dirty and as nasty as could be. I drug that bag of mail into my mom who was still sick in bed. As I talked with her, I wiped my sweat off with a dirty handkerchief  that I had been using that day. It was soaked with sweat and smeared with dust. She took it from me and put it in the drawer of her nightstand. Each time I would come into her room to talk with her for the next few years she would open the drawer so I could see the handkerchief and she would raise her eyebrows at me, kind of bobbing them up and down. Within this simple bobbing of the eyebrows she was able to communicate so, so much.
A mother's love is a mother's love. There isn't anything else like it in this world.
Share This Story & Inspire Others
"Words from Gretchen"
Though these words weren't from Gretchen, they were treasured by her.  She wrote this in back of her Bible and looked at it often.
When I Take My Vacation in Heaven 
by:  Rose Maddox
There so many are taking vacations to the mountains and lakes and the sea
Where they rest from their cares and their worries
What a wonderful time that must be
But it seems not my luck to be like them I must toil through the heat and the cold
Seeking out the lost sheep on the mountains bringing wanderers back to the fold
When I take my vacation in heaven what a wonderful time that will be
Hearing concerts by the heavenly chorus and the face of my Saviour I'll see
Sitting down on the banks of the river neath the shade of the evergreen tree
I shall rest from my burdens forever won't you spend your vacation with me
Now someday I shall take my vacation to the city John tells us about
With its foundation walk oh so precious with the gladness of heart I shall shout
All those sights ever witness by mortals can compare with the glory up there
I shall spend my vacation with Jesus in the place he went on to prepare
When I take my vacation in heaven…
At the bottom of the page, she wrote:  Ye shall rest from labors while your work goes on….
Real Hope for Haiti
---
About this organization
The Zachary family has served as missionaries in the country of Haiti since 1994. Their activities consisted of typical missionary projects such as religious teaching, church building, and aid for the poor, plus general community help activities, such as road building, well drilling, and distributing food to several feeding programs for children.When the Zachary's moved to Haiti, they first sold their home, farm, equipment, vehicles, furniture, and other household belongings to support themselves in their missionary endeavors along with help from their home church, Greenbriar Community Church of Anderson, IN. However, in the fall of 1997, they became a sponsored project of Grace International World Outreach, a non-profit corporation located in Laurel, MS.Since 1997, the mission projects have grown and become focused on a particularly impoverished part of Haiti, a rural village called Cazale. There the mission has formed a medical clinic as well as a rescue center for children with life threatening conditions, such as kwashiorkor, severe malnutrition, and third degree burns.
In 2006 the founders of Grace International World Outreach decided to personally serve as missionaries in the Philippines. Consequently, in September 2006, the Zachary family, with the help and encouragement of Greenbriar Community Church, formed their own 501c-3 non-profit organization to operate the Haiti mission under the title Real Hope for Haiti, a non-profit corporation registered in Indiana.
Real Hope for Haiti

The vision of the Rescue Center began in 1999. We began with our first child, a severely burned 6 year old, that would have had to walk 6 hours each way to get dressing changes. We took her into our care to do daily dressing changes. Two weeks later, we took another burn, and after two more weeks we had four children that were living with us. After a few months, we began to take in malnourished children as well. We continued taking in children and keeping them for a few months until they were "back on their feet." We usually cared for 8 to 10 children in our home. It was a two hour (one way) drive for us to the area of Cazale and clinic was held for three days a week. In May 2002, we move to Cazale full time and started the Rescue Center then, beginning with 10 children and 12 staff members. It has now grown to an average of 70-80 children and a staff of 50 ladies.
The Real Hope For Haiti Rescue Center is presently an extension of the clinic. The Rescue Center is a facility provided primarily for young children who are treated in the clinic and diagnosed as having severe malnutrition with complications. After the clinic nurses treat the patient and educate the parents/guardians on malnutrition, a decision is made with the parents/guardians of the malnourished child as to whether to admit them to the RC, which is an extended care, inpatient facility. The RC is a place where these severely malnourished children receive 24 hour medical care and a regimented diet until they are a proper weight and healthy enough to return home. Before the child is discharged into the care of a parent/ guardian, they receive nutrition education in an attempt to prevent the child from further problems with malnutrition and to help the parents better care for their other children also. Most toddlers stay from 4-6 months (babies stay 18 months). The director of the RC is Licia Betor and she manages the Rescue Center's operations, documents each child's progress, and hires and manages a staff of 50 workers that provide 24 hour care. It is the desire of RHFH to expand the capabilities of the Rescue Center by building a larger facility to provide a better quality of care to the children. In addition, the RC would like to provide continuing education for its employees to better equip them to serve the children. Again, this service to the community is for the purpose of demonstrating God's love to the weakest members of society and affording us the opportunity to share the Christian faith with them.
How you can help
By sponsoring a child you enable them to receive life saving 24/7 care in the RHFH Rescue Center. Your monthly donation of $125 provides: 3 meals and 2 snacks daily, medical testing and treatment, medication, clothing, supplies, caring staff, and transportation.
To sponsor a child, click the Donate button and your monthly donation will be processed securely by PayPal. You can pay with a bank account, any credit card, or your PayPal account. You don't even need a PayPal account, although it is recommended. It's safe, fast, and easy. You can choose to stop donating at any time.
Sponsorship is a fantastic way to truly make a difference in a child's life!
GIVE


Check it out at realhopeforhaiti.org


Share This Story & Inspire Others
---